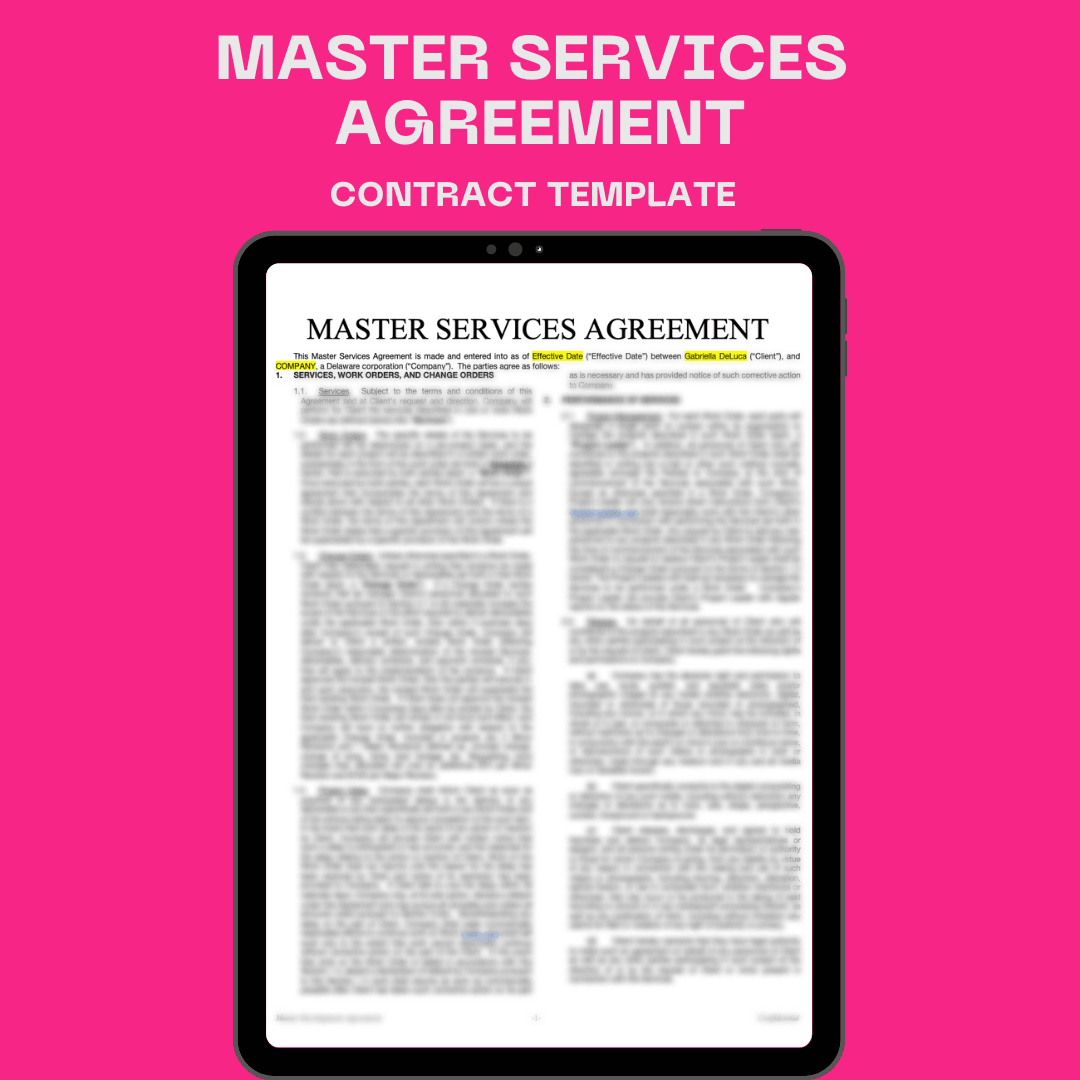 Videography Services Contract Template
Translation missing: en.products.product.price.regular_price
$197.00
Translation missing: en.products.product.price.sale_price
$197.00
Translation missing: en.products.product.price.regular_price
Videography Services Contract Template
Introducing the Video Services Contract Template from Business Legal Hub! Our product is designed to simplify the process of creating a legally binding agreement between video service providers and their clients.
Our Video Services Contract Template is a fill-in-the-blank document that is easy to use, even for those without legal expertise. The template covers all the important aspects of a video services contract, including project scope, payment terms, deadlines, and ownership rights.
Using our Video Services Contract Template can save you time and money, as you don't need to hire an attorney to draft a custom contract. Our template is designed to be flexible and can be customized to fit your specific needs. Simply fill in the highlighted sections with your own information, and the document is ready to use.
Our Video Services Contract Template is perfect for freelance videographers, video production companies, and clients who are looking to hire video services. It can be used for a variety of video projects, including commercials, corporate videos, music videos, and more.
In addition to being easy to use and customizable, our Video Services Contract Template is also legally binding and provides protection for both parties involved in the agreement. It ensures that all parties are clear on their responsibilities and expectations, and helps to prevent disputes and misunderstandings.
At Business Legal Hub, we are committed to providing high-quality legal templates that make the legal process simple and accessible for everyone. Our Video Services Contract Template is no exception. Purchase our product with confidence, knowing that you are getting a reliable and easy-to-use contract template that can protect your business and your clients.
We are confident that it will be a valuable tool for your business.