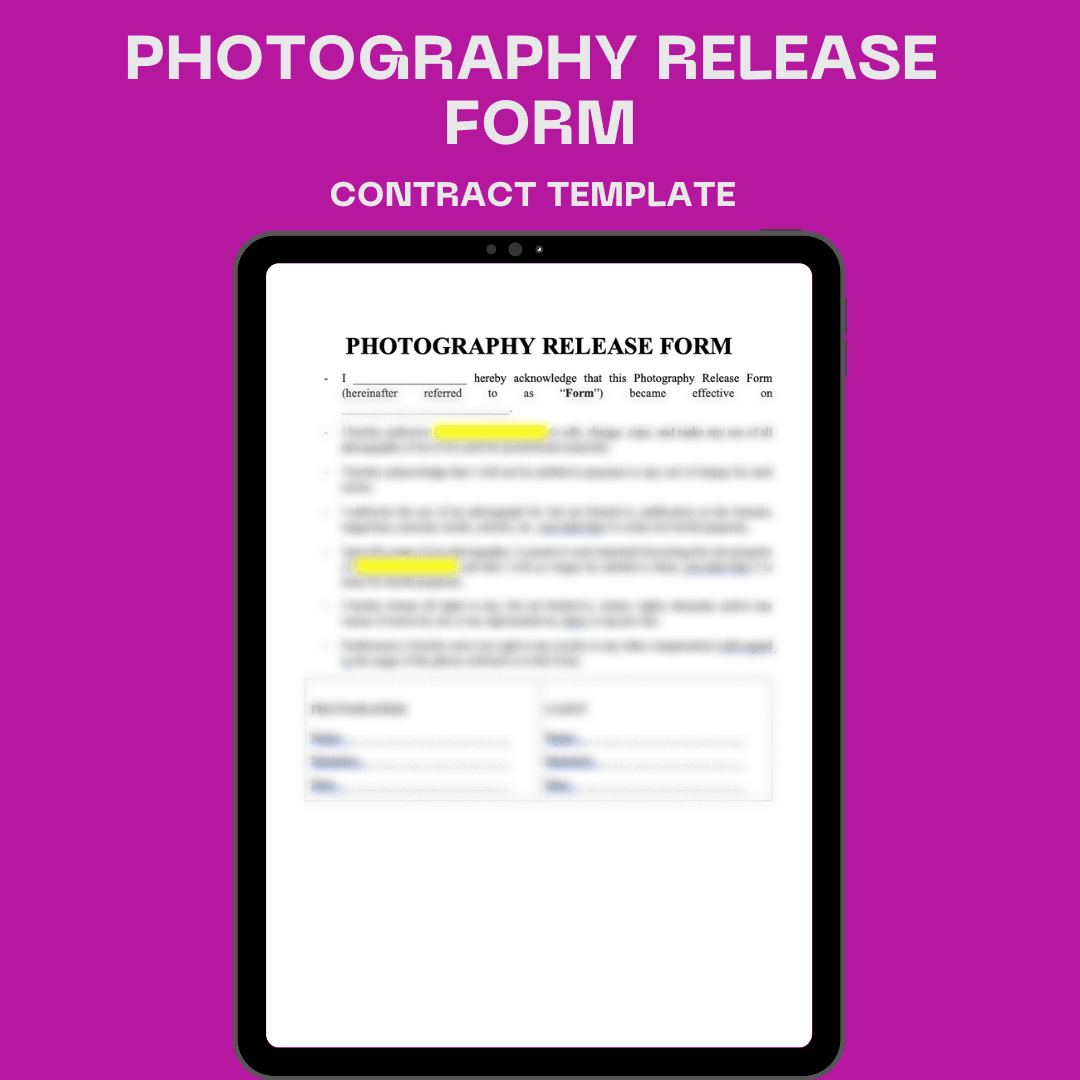 Photography Release Contract Template
Translation missing: en.products.product.price.regular_price
$49.00
Translation missing: en.products.product.price.sale_price
$49.00
Translation missing: en.products.product.price.regular_price
Photography Release Contract Template
The Photography Release Contract Template bundle is the perfect solution for business owners looking to use photographs for commercial use. This bundle includes a comprehensive Photography Release Contract Template that outlines the rights and responsibilities of both the photographer and the client/individual, ensuring that all parties are protected.
If you want to use the image of a person for commercial purposes they must agree to its use, which is required by law.
A release is a legal document that outlines the rights and permissions of both parties and ensures that the photographs can be used without fear of copyright infringement or invasion of privacy claims. Without a signed release, the business owner could face legal action and penalties if they are found to be using photographs without the proper permissions.
This template is easy to use, customizable, and comes in a digital format that can be easily shared and edited. With this template, you can rest easy knowing that you have a legally binding agreement in place for your photography projects. Don't risk any legal issues, get this Photography Release Contract Template bundle today and protect your business.