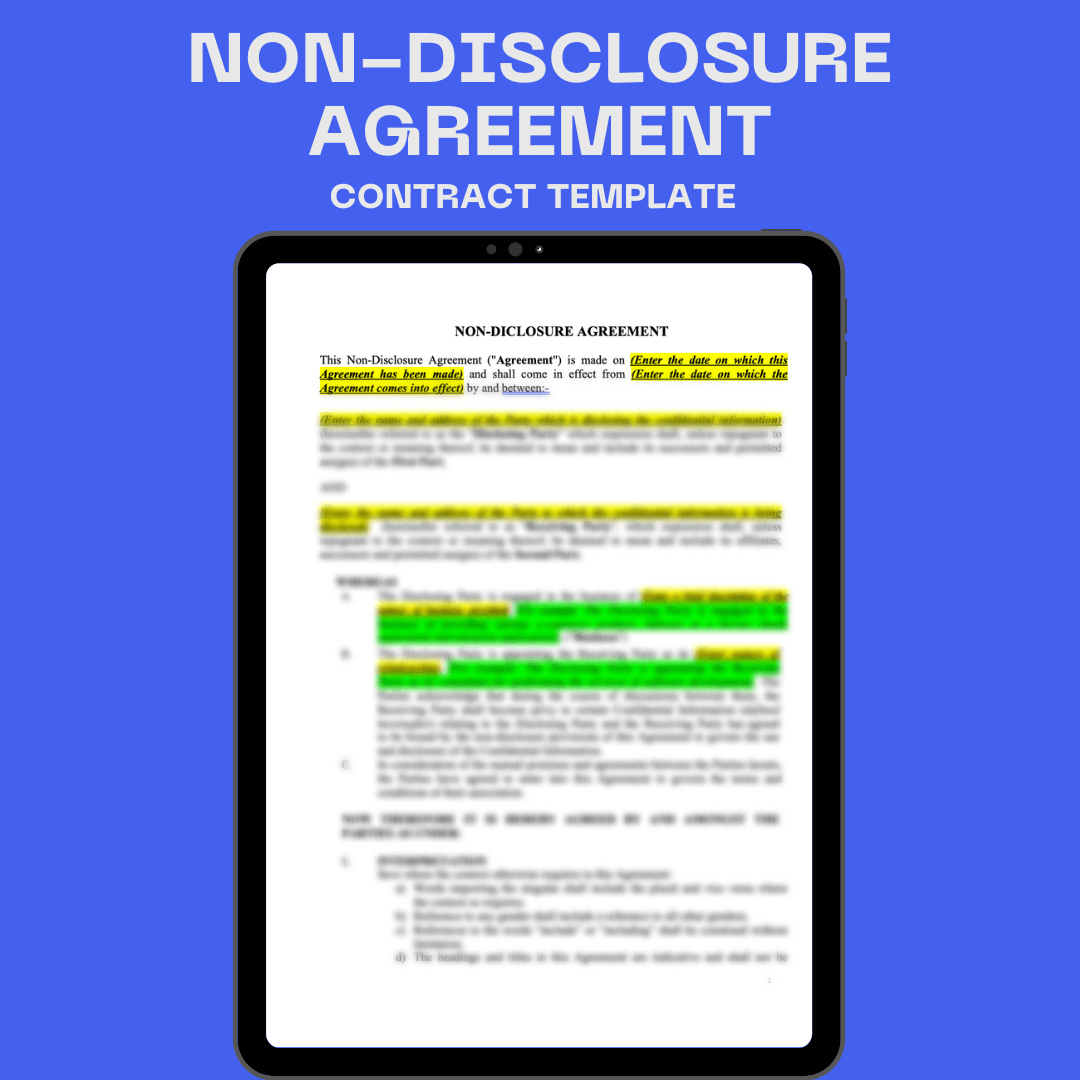 Non-Disclosure Agreement (NDA)
Translation missing: en.products.product.price.regular_price
$79.00
Translation missing: en.products.product.price.sale_price
$79.00
Translation missing: en.products.product.price.regular_price
Non-Disclosure Agreement (NDA)
The Non-Disclosure Agreement (NDA) bundle is the perfect tool for business owners looking to protect their confidential information. This bundle includes a comprehensive Non-Disclosure Agreement contract template that outlines the terms and conditions of keeping confidential information secret.
The NDA template is designed to protect any proprietary information or trade secrets that a business wants to keep confidential. It is a legal binding agreement between two parties, usually the disclosing party and the receiving party, that prohibits the receiving party from sharing or using any confidential information shared by the disclosing party. It can be used to protect information like product development plans, financial reports, customer lists, and more.
This NDA template is customizable, easy to use, and will help to ensure that your confidential information is protected. Whether you're sharing information with employees, contractors, or partners, this bundle is a cost-effective and time-saving solution for any business owner looking to safeguard their confidential information.
The template enables you to:
Protect internal organizational information from competitors and external vendors

Keep your information, processes, suppliers, and formulas confidential

Talk freely with your clients or third parties without withholding project-critical information