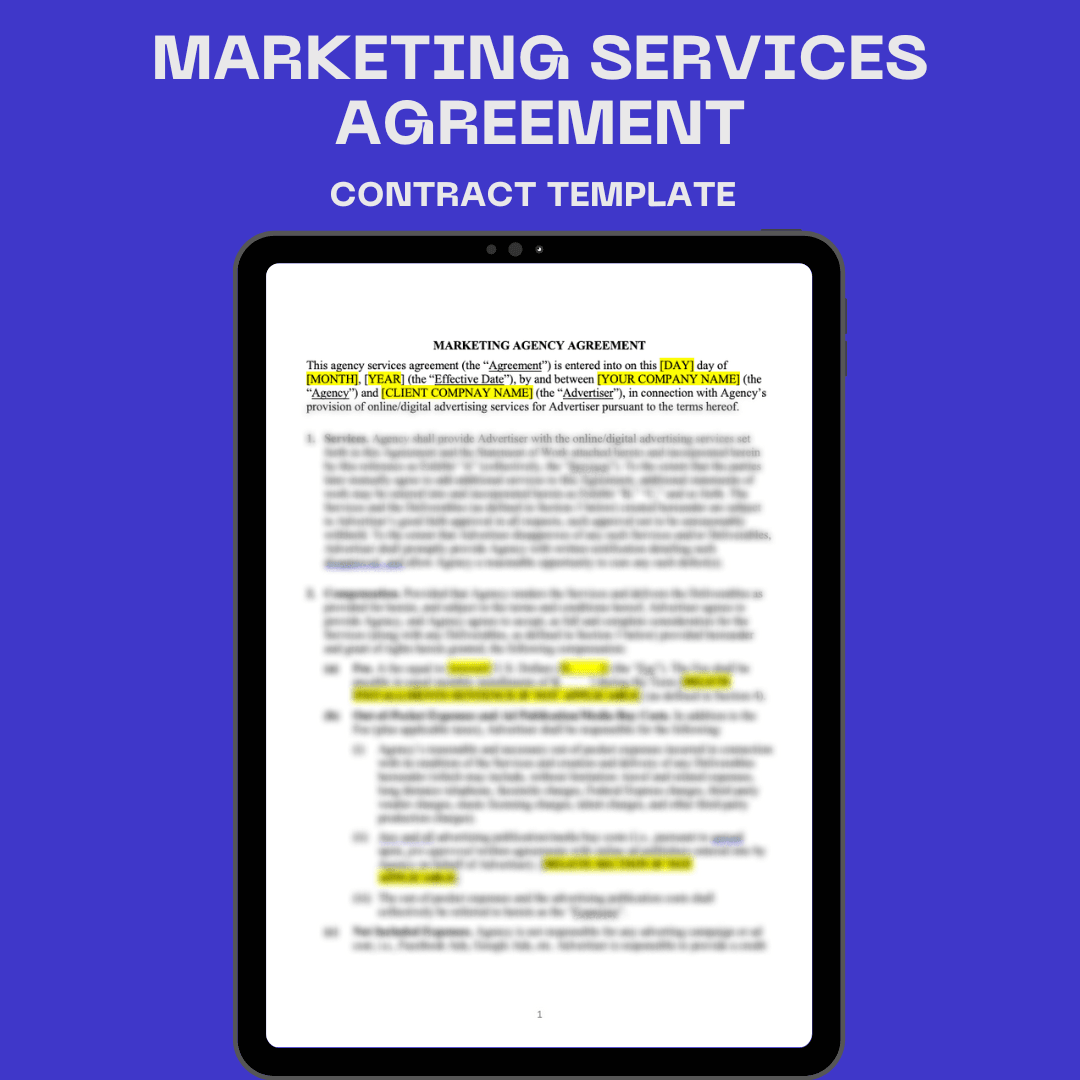 Marketing Services Contract Template
Translation missing: en.products.product.price.regular_price
$197.00
Translation missing: en.products.product.price.sale_price
$197.00
Translation missing: en.products.product.price.regular_price
Marketing Services Contract Template
The Marketing Services Contract Template is the perfect tool for business owners looking to establish a professional and legally binding agreement for their marketing services. This bundle includes a comprehensive Marketing Services Contract Template that outlines the scope of work, deliverables, timelines, payment terms, and other important details related to the marketing services being offered.
This template is designed to ensure that both the business owner and the client are on the same page regarding the expectations and obligations of the project. It covers all important aspects of a marketing services agreement such as the scope of work, timelines, payment terms and more, making it easy for the parties to understand the agreement and their obligations.
With this Marketing Services Contract Template, business owners can have peace of mind knowing that their marketing services are professional and legally compliant. It is a cost-effective and time-saving solution for anyone looking to establish a marketing services agreement. The template is also customizable and easy to use, making it accessible for business owners of all levels of experience.
Some of its benefits include:
Easy-to-explain contracts drafted and peer-reviewed by real attorneys

Ready-to-copy/paste contract in software systems or use by itself in MS Word and PDF formats

Clear terms and conditions to ensure you get paid for what you provide