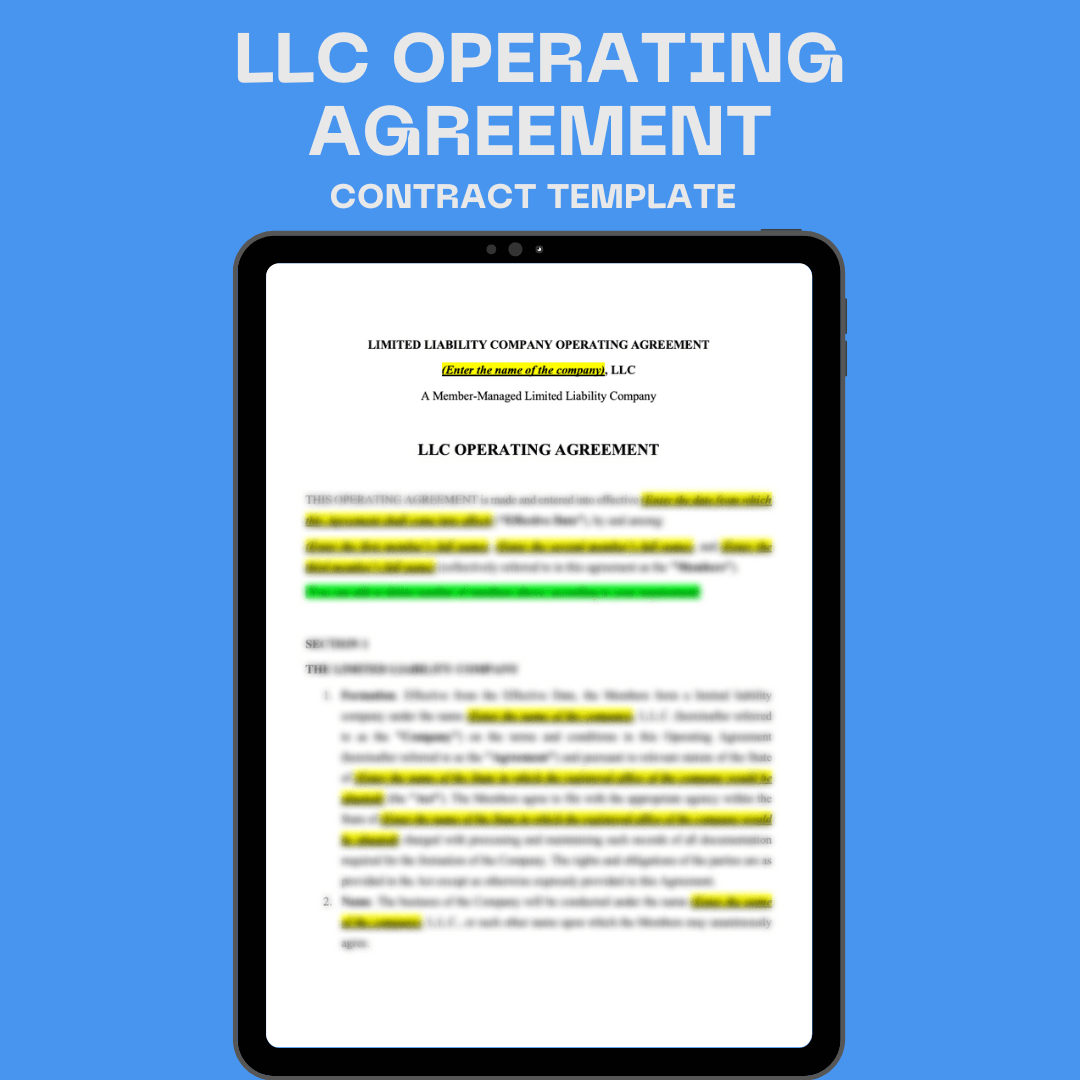 LLC Operating Agreement Template
Translation missing: en.products.product.price.regular_price
$247.00
Translation missing: en.products.product.price.sale_price
$247.00
Translation missing: en.products.product.price.regular_price
LLC Operating Agreement Template
The LLC Operating Agreement Template is a must-have for any business owner looking to establish a Limited Liability Company (LLC). This bundle includes a comprehensive LLC Operating Agreement contract template that outlines the rights and responsibilities of the members of the LLC. It covers important aspects such as the management and ownership structure of the LLC, profit and loss distribution, and decision-making processes.
This template is designed to ensure that everyone involved in the LLC is on the same page and that all the legal and financial obligations are clearly defined. It also provides a framework for resolving disputes and handling changes to the LLC.
With this LLC Operating Agreement Template, business owners can have peace of mind knowing that their LLC is properly structured and protected. It is a cost-effective and time-saving solution for anyone looking to establish an LLC. The template is also customizable and easy to use, making it accessible for business owners of all levels of experience.
This template can help you:
Grant limited liability protection to owners of LLC

Enable you to track the details of your LLC

Avoid potential disputes between multiple members of the LLC