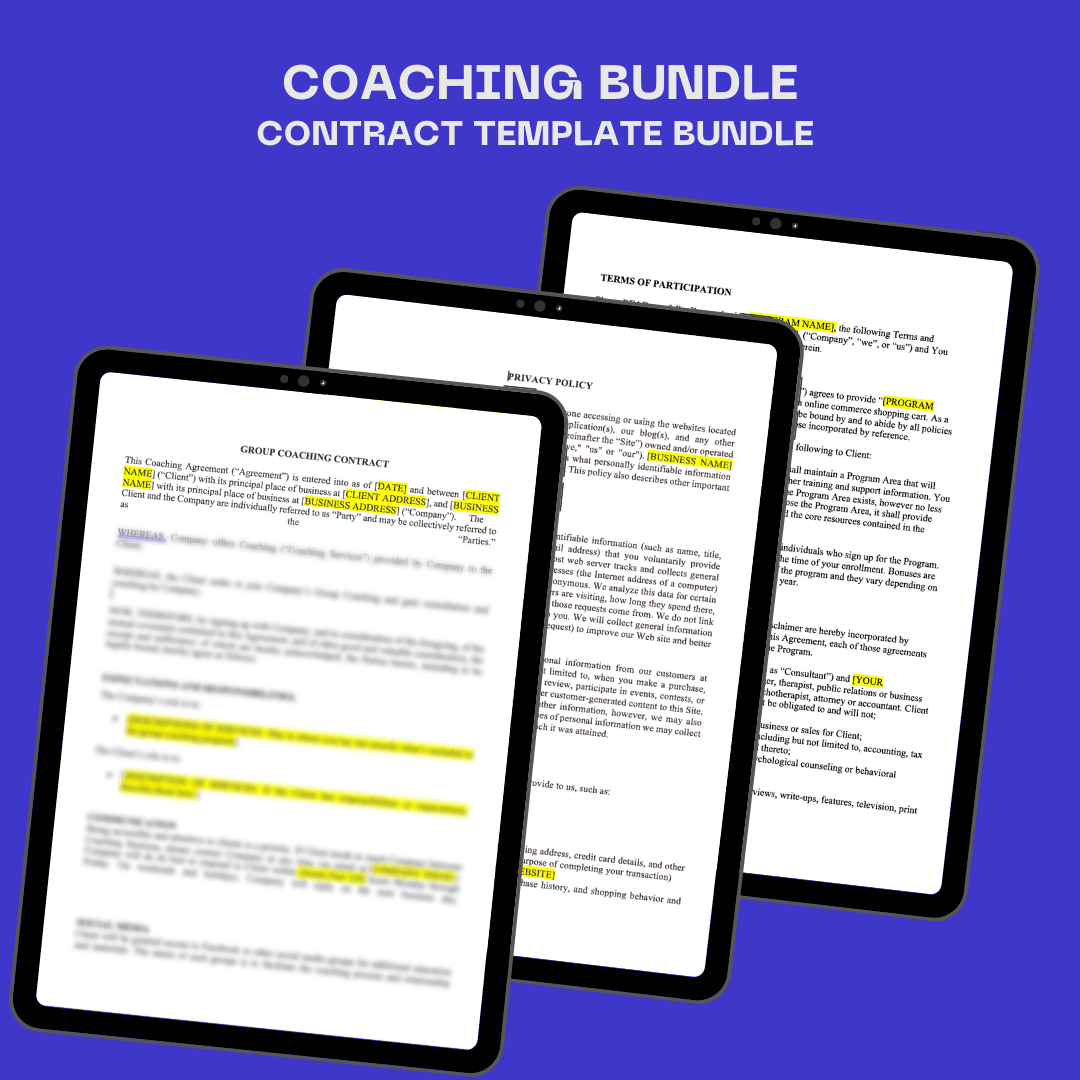 Translation missing: en.products.product.price.regular_price
$497.00
Translation missing: en.products.product.price.sale_price
$497.00
Translation missing: en.products.product.price.regular_price
Running a coaching business can be tough, but we are here to help you take your legal skills to the next level! Focus more on your clients than worrying about your business legal.
The Coaching Bundle is a comprehensive collection of essential contract templates for business owners in the coaching industry. This bundle includes templates for client agreements, confidentiality agreements, and service agreements, all of which have been professionally drafted and tailored to the unique needs of coaches. With this bundle, business owners can save time and ensure that their legal bases are covered, allowing them to focus on providing top-notch coaching services to their clients. Whether you're just starting out or have been in the industry for years, the Coaching Bundle has everything you need to protect yourself and your business.
This bundle helps you get the client's details, set clear expectations, and avoid future legal issues. Our contract templates are in MS Word and PDF formats, which you can conveniently copy/paste into software systems.
The Coaching Bundle includes templates for:
Coaching Agreements

Privacy Policy & Terms of Use

Course Terms