Blog
Welcome to Business Legal Hub!
by James Greene on Mar 01, 2023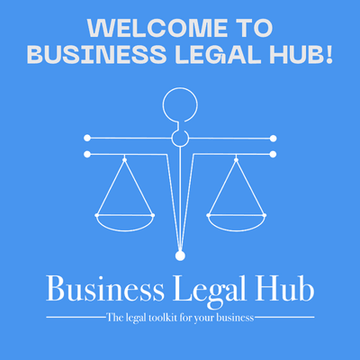 Today, we are thrilled to announce the launch of Business Legal Hub, a comprehensive legal toolkit for small business owners. Business Legal Hub provides easy access to a wide range of contract templates and business legal resources that can help entrepreneurs navigate the legal landscape of running a business.
Starting a business can be a daunting task, and one of the biggest challenges that entrepreneurs face is understanding the legal requirements for running a business. Business Legal Hub is here to help you understand the legal side of your business, so you can focus on growing and managing your business.
The contract templates provided by Business Legal Hub are tailored to the specific needs of small business owners, and are designed to be easy to understand and use. These templates cover a wide range of business agreements, such as employment agreements, vendor agreements, and non-disclosure agreements, among others.
In addition to providing contract templates, Business Legal Hub also offers a variety of business legal resources, including guides, articles, and FAQs, that can help you understand the legal requirements for your business. These resources cover a wide range of topics, including business formation, intellectual property, and compliance, among others.
Whether you're a new entrepreneur just starting out, or a seasoned business owner looking to expand, Business Legal Hub has everything you need to ensure that your business is legally compliant and protected. We are excited to help business owners navigate the legal landscape and achieve their business goals.
In conclusion, we are thrilled to launch Business Legal Hub - The Legal Toolkit for Your Business. We believe that this platform will make it easier for entrepreneurs to navigate the legal requirements of running a business and help them to focus on growing and managing their businesses. Thanks for joining us on this journey, and we look forward to helping you achieve your business goals.
- James Greene, Founder