Blog
Steps to Take When Starting Your Business
by James Greene on Mar 17, 2023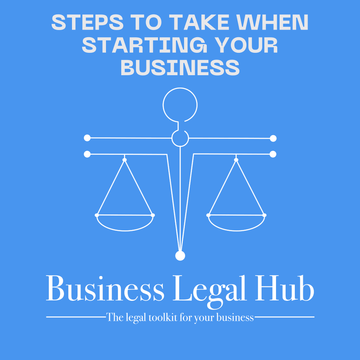 Starting a business can be a daunting task, but with the right planning and execution, it can also be incredibly rewarding. Here are some steps to help you get your business off the ground:
1. Identify your target market and product/service offering. Before you can start your business, you need to know who you are selling to and what you are selling. Consider your unique value proposition and how it will appeal to your target market.
2. Create a business plan. A business plan is a roadmap that outlines your goals, target market, marketing and sales strategies, financial projections, and more. It's a crucial step in the process of starting a business, as it helps you think through all the details and ensure that you have a solid foundation to build upon. Choose a business structure. There are several different business structures to choose from, including sole proprietorship, partnership, corporation, and limited liability company (LLC). Each has its own pros and cons, so it's important to consider which one is best for your business.
3. Register your business. Depending on your business structure and location, you may need to register your business with the government. This typically involves obtaining a business license or permit and registering for taxes.
4. Find financing. Depending on the scope of your business, you may need to secure financing to get it off the ground. There are several options to consider, including small business loans, crowdfunding, and angel investment.
5. Build your team. If you're starting a business on your own, you may be able to handle all aspects of the business on your own. However, as your business grows, you may need to bring on additional employees or contractors to help you manage the workload.
6. Market and sell your product/service. No matter how great your product or service is, it won't sell itself. You need to get the word out about your business and convince potential customers to give it a try. This can involve a variety of marketing tactics, including social media, content marketing, and traditional advertising.
Starting a business takes time, effort, and dedication, but with the right approach, it can be a rewarding and fulfilling experience. By following these steps and being proactive and strategic, you can set your business up for success from the very beginning.